2021-05-17, 11:17 AM (This post was last modified: 2021-05-17, 11:25 AM by BlackRaiderID.)

About (the real) Apple Valley Speedway
Apple valley Speedway is located just a few miles away from the 15 freeway. We offer all kinds of automotive fun. Whether it's running your car or jumping on a motorcycle, we got you covered. Practice makes perfect. But having an awesome time, that's what we are all about.
We offer a wide range of rentals ranging from private test and tune days to fully-fledged track days. Designed to be as technical as possible. AVS is designed to be one of the premier short tracks in Southern California. With a course layout of .8 miles and 15 turns, this track continually tests your skills.
Here's some screenshot of it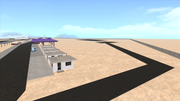 ---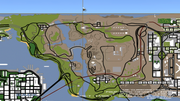 I don't know why I'm putting it there, but feel free to move it if you going to use this map
---
You need my confirmation to download the .db file so I can record who's using it to prevent "stealing"